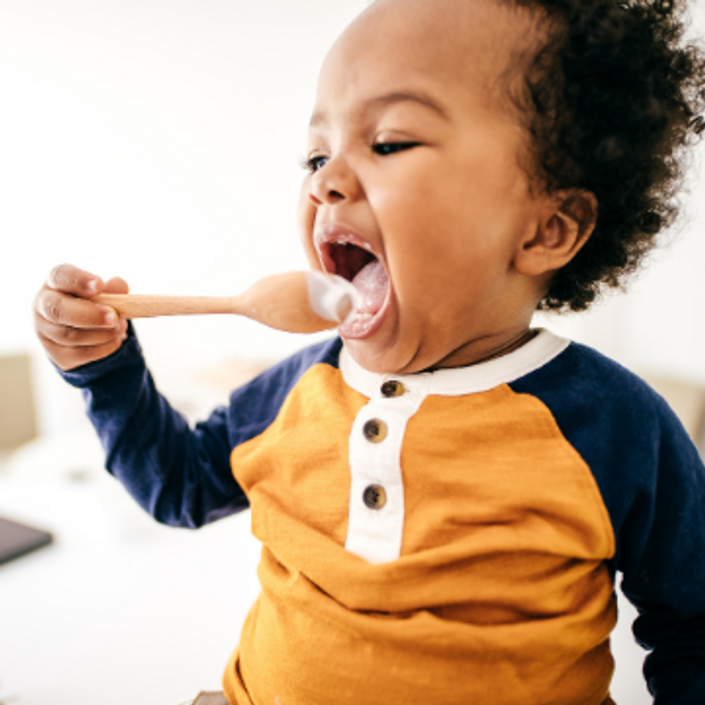 Picky Eating Series 2021 - Next Level Strategies for Challenging Cases
A Webinar Series
Is this webinar series right for me?
Have you struggled with finding effective strategies for complex picky eating cases?
You know, the families with children who have been eating the same 10 foods for the past 3 years. The same families, that, after providing your initial suggestions, respond with frustration, "We've already tried all those things".
Do you find yourself wondering if there is an oral motor or sensory component affecting the situation?
Have you met with well-meaning families who were doing EVERYTHING wrong? Where so much work was needed that you didn't know where to start.
Well, we've got you covered! Whether you're a dietitian, occupational therapist, speech language pathologist or other healthcare provider.

We've locked in 4 power house guest speakers that do this day in and day out to share their best strategies for these complex cases.
Picky Eating 2021 Series - Next Level Strategies for Challenging Cases
Within the webinar series, you can expect:
Recordings of four webinars (1.5 hours each) to watch at your convenience

6 CPEUs approved by the Commission on Dietetic Registration in the US

This course is currently discounted if purchased together with

Picky Eating Series: Looking for New Techniques?

and details can be found

HERE.


Jennifer Friedman, MS, RD

Children with Autism & Extreme Aversions: Strategies for Introducing New Foods
⭐ Recording Now Available ⭐
With Jennifer's webinar, you can expect to leave with practical strategies for:
➡ Setting the foundation for expanding foods including understanding how meals feel to the child and managing who is present at mealtimes
➡ Selecting foods to trial with the best possibility of success
➡ Adding new foods with techniques such as utilizing food bridges and hands-on exposures
Jennifer Friedman is a Registered Dietitian who specializes in pediatric extreme picky eating. She received her Bachelor of Arts degree from McGill University and her Master of Science degree in Nutrition from Columbia University Teachers College.
Jennifer has become a leading resource for parents and professionals working with children who struggle at mealtimes. She is the author of Stories of Extreme Picky Eating and shares her insight on her website and blog, JennyFriedmanNutrition.com, and on social media @feedingpickyeaters.

Catherine Callahan, MS, CCC-SLP, CLC
Identifying and Supporting Oral-Motor and Sensory Feeding Difficulties in Children
⭐ Recording Now Available ⭐

With Catherine's webinar, you will get the tools for understanding:
➡ Oral-motor development sequence and how sensory feeding skills affect intake
➡ Key questions to ask in identifying the differences between sensory and oral-motor difficulties
➡ Feeding therapies you can implement to support these children along with case studies to help fine tune your approach
Catherine Callahan is a Speech-Language Pathologist, Pediatric Feeding Specialist, and Certified Lactation Counselor with over 15 years of experience working with infants and children in a medical setting. She holds a Bachelors of Science in Biology from Marquette University, and a Masters of Science in Speech-Language Pathology from the University of Wisconsin-Madison.
Catherine works at the Ann & Robert H. Lurie Children's Hospital of Chicago where she evaluates and treats infants and children with feeding and swallowing difficulties, performs video fluoroscopic swallow studies, and participates in the Gastrointestinal Feeding Clinic alongside a GI physician, registered dietitian, and occupational therapist.
In her private practice, ChiKids Speech & Feeding, LLC, Catherine offers in-home and virtual feeding evaluations and treatment for local infants and children. She is also active on social media @chikidsfeeding and blogs at www.chikidsfeeding.com where she shares everyday feeding strategies and supports families and professionals across the globe.


Karen Dilfer, MSOT, OTR/L
The Get Permission Approach ® : Supporting Children with Feeding Challenges Using a Trust-Based Framework
⭐ Recording Now Available ⭐
With Karen's webinar, she will introduce the Get Permission Approach ® so you can:
➡Support children to "give permission" by actively building trust between the child and their caregivers at mealtimes
➡Help children discover their internal drive to eat through appetite, enjoyment, and relationships
➡Use case studies with practical examples (and videos!) to explain each principal including mealtime peace, food rehearsals and the art of crumbing
Karen Dilfer is an Occupational Therapist, feeding specialist, and food enthusiast. She holds a Bachelor of Science degree in occupational therapy from Calvin University and a Master of Science degree in occupational therapy from Washington University in St. Louis.
As the director of the feeding program at Amy Zier + Associates, a private pediatric therapy practice in Chicago, Karen treats children with motor, sensory, and mealtime challenges.
Karen is also the founder of the Chicago Feeding Group, a non-profit organization that seeks to support parents and professionals who work with children with pediatric feeding disorder who struggle to eat. She teaches for the Early Intervention Training Program in Illinois and is a clinical educator and collaborator for the Get Permission Approach with Marsha Dunn Klein, M.Ed., OTR/L, FAOTA.

Kristen Yarker, MSc, RD
What to Do When EVERYTHING is Wrong

⭐ Recording Now Available ⭐

With Kristen's webinar, she'll be going through a set of 8 rapid-fire case studies so you can:
➡Identify the root cause of the picky eating behaviour
➡Prioritize your recommendations to facilitate families moving from worst case scenario to best practice
➡Get parents/caregivers on board with your recommendations
A Registered Dietitian for 18 years, Kristen Yarker completed her undergraduate degree at the University of Guelph and her Masters of Science at the University of British Columbia.
She has always been interested in the psychosocial aspect of food – how we think about food and our bodies - and how that influences our eating habits. As such, Kristen was an early adopter of mindful eating, health at every size, and Ellyn Satter's Eating Competence and Division of Responsibility models.
Kristen emerged as a recognized child-feeding expert after working at the British Columbia Ministry of Health where she had been responsible for the maternal and early childhood nutrition portfolios.
Thus, in 2008 she launched her private practice focusing on child nutrition. Nick-named the picky eater whisperer, Kristen has helped thousands of parents support their kids to try new foods on their own. She is particularly skilled with children who experience sensory issues (e.g. those on the Autism Spectrum) and those who have delayed feeding skills.
Kristen is active on Instagram @kristenyarker and YouTube @vitKnutrition as well as her website, www.KristenYarker.com
Not sure if this webinar series is for you?
Drop us an email at [email protected] and we'll answer any questions you may have.

Frequently Asked Questions
How long do I have access to the course?
Your access to the webinar series will only expire once the content is no longer current or until Spring 2024. Don't worry, we'll let you know ahead of time when your access will be ending so you get the most out of this series.
Your Instructor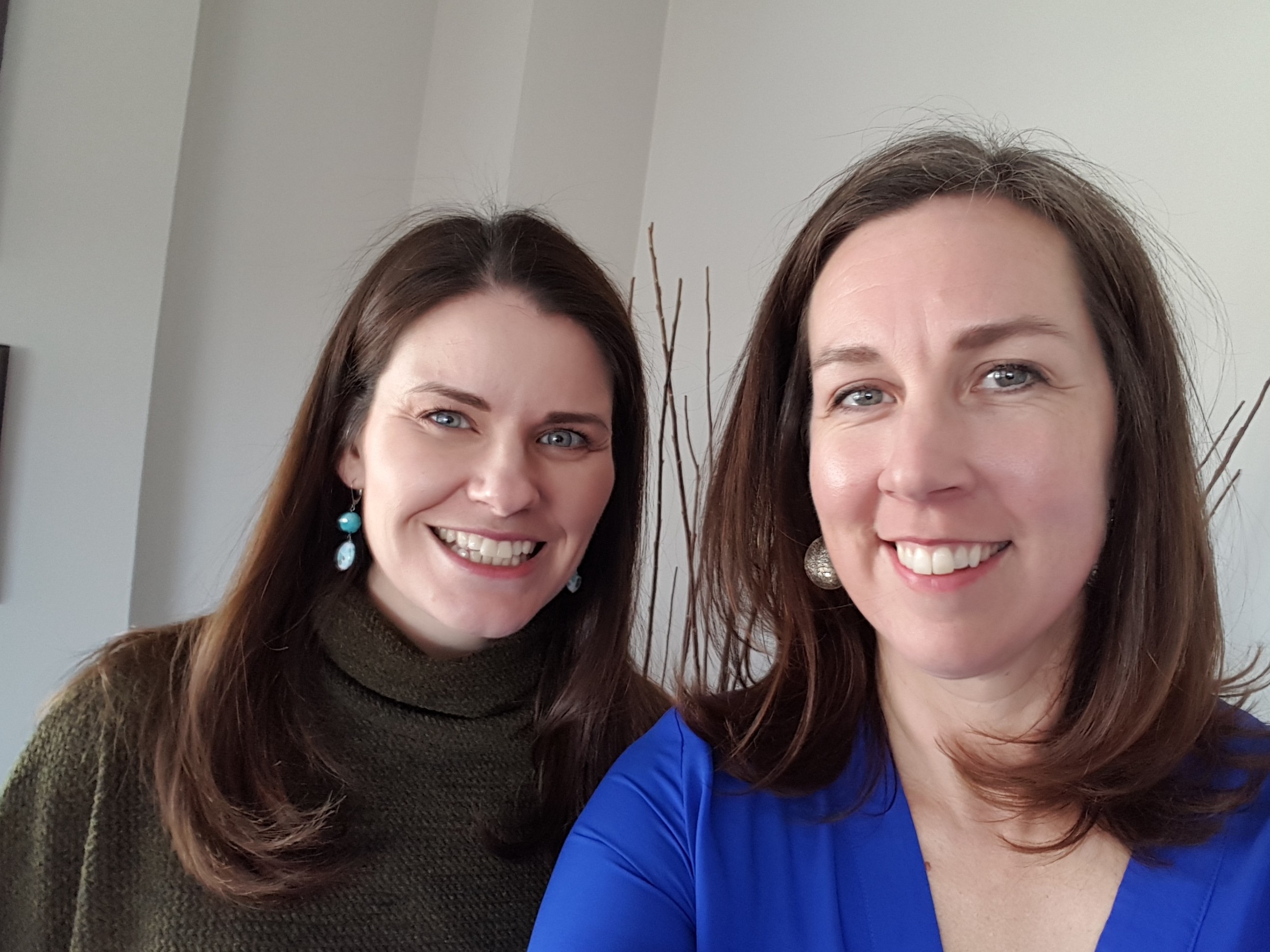 Nutrition Masterclass offers online practical education for dietitians and other healthcare professionals who want to provide families with advice that makes a difference. Founded by Charlene Kennedy and Julie Larocque, both pediatric dietitians themselves, they deliver top notch courses and webinars to students worldwide.
Our mission is to help dietitians learn more about pediatric nutrition. We want to empower you to see more children in your practice and give you the tools you need to confidently guide families down a path that makes a difference.