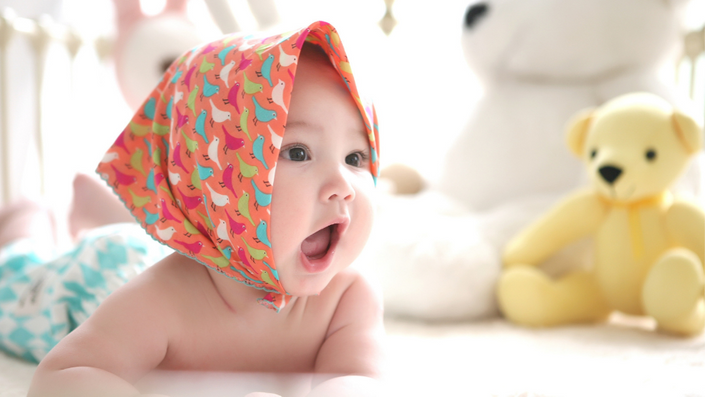 2022-2023 Infant Nutrition Essentials
Flagship Course
Is this course right for me?
Do you have a desire to see more infant patients, but lack exposure to gain the skills and experience you need? Do you lack confidence and are afraid of making mistakes with this vulnerable population? Is your access to other experienced pediatric dietitians limited? Do you need CPEUs?
If you've answered YES to any or all of these questions, then this course is for you!
Within the Infant Nutrition Essentials course, you'll benefit from:

25 CPEUs approved by the Commission on Dietitian Registration in the US

Access to consume the course material for 6 months

7 hours of video lessons, including specific how-to instructions

1 bonus module featuring guest speaker, Lisa Aquilino Haley, OT

Workbooks, handouts, cheat sheets & tool kits

Twice monthly live Q&A sessions with your course creators & experts: Charlene and Julie

1 bonus live Q&A with your guest speaker, Lisa Aquilino Haley, OT

6 live monthly case studies to apply your new skills

Access to recordings for ALL live events



Course modules include:

1. In Depth Look at Maximizing Growth Assessments
Choose the right growth chart, interpret trends, spot red flags and extract valuable information to point your nutrition intervention in the right direction. Growth is the single most important tool in performing a pediatric assessment.
2. Understanding and Utilizing Pediatric Malnutrition Guidelines
Determine the severity, the chronicity and the etiology of malnutrition. Addressing pediatric malnutrition can help prevent and even correct especially harmful negative effects on developmental and intellectual function.
3. Infant Assessment & Feeding Guidelines
Arm yourself with probing questions to ask parents/caregivers, tips for introduction of solids and baby lead weaning/feeding. Starting with evidenced requirements - all in the same place.
4. Breastmilk & Formula - Making Sense of the Options on the Market
Breastmilk is best, but it's important to know the categories of formula out there and their indications. Be equipped with the knowledge to handle those dreaded "what do you think about this formula?" questions will make you feel like the expert you are meant to be.
5. When and How to Concentrate Infant Feeds
Always our most popular module! Feel confident with every step of the math to concentrate expressed breast milk, infant formula, including the use of modulars. Take the stress out of it with go-to recipes you'll be able to use over and over.
6. Infant Allergy - Update on the Latest Research on Allergy Prevention
With allergic infants being "frequent flyers" these days, you'll be sure to have the latest information at your fingertips including mechanism of food allergy, testing options, allergy prevention and introduction of allergens.
7. Preterm Nutrition Basics - Getting Started with this Unique Population
Ensure you're up-to-date on growth, malnutrition and preterm requirements. Enhance your knowledge of common issues that affect neonates and strategies to enhance your nutritional interventions.
8. BONUS MODULE - Feeding Readiness, Safety and Function: An Occupational Therapist's Perspective, with Lisa Aquilino Haley, OT
Gain an understanding of what an OT is looking for in terms of readiness to feed, signs that aspiration may be occurring, and if an infant is a functional feeder who is meeting milestones.
What do our students and peers have to say?
"The Infant Nutrition Essentials was everything that I needed for my private practice! I learned so much from Julie and Charlene. Their experience, the information they share, and their ongoing support is priceless. They teach you the basics of what you need to know and how to implement it. This is information that wasn't even touched on in school! I have been able to utilize it all and feel confident in my skills working with children and parents. I highly recommend the INE to any dietitian working in pediatrics!"
- Amanda Ronzo, MS, RDN, CLC, CDN

"I have taken all of the Nutrition Masterclass sessions offered to date. I am a registered dietitian in private practice doing mainly health consulting and as my business demographic has changed to serve young families, I felt ill-equipped. I didn't know where to start looking into updating my competencies. Luckily the masterclass gave me a running start and created a community of colleagues that I can refer to when I need support with a client or project. I highly recommend this training series."

- Suzanne Hajto, RD, CDE

"I thoroughly enjoyed Infant Nutrition Essentials 2019. It was a good balance between reviewing the basics and learning practical tricks and skills to help me develop my practice further. I wish I had a course like this when I first started working in Pediatrics! The case studies were excellent and reflected real-life situations that I encounter in my work. They were a great opportunity to validate what I was doing well and pinpoint which areas I could improve. The live Q&A sessions were an invaluable time to ask any questions to seasoned professionals and I feel this portion of the course really sets it apart from other online courses."
- Michelle Dupuis-L'Heureux, RD

"I have had the privilege to learn from both Charlene and Julie and I would not hesitate to consider them both experts in the field of children's nutrition from outpatient to the most critical inpatient care. The two of them are incredibly passionate, up-to-date, resourceful, and client-centered. Any RD who has the opportunity to learn from Charlene and Julie will definitely walk away with practical and evidenced-based skills that will elevate their practice."
- Shawna Melbourn, RD, CEDRD, CIEC

Prices and Deadlines
Waitlist Pre-Sale: $399 USD (by September 14th, 2022 @ 8pm EDT)
Webinar Deal: $499 USD (by September 29th, 2022 @ 8pm EDT)
Early Bird: $549 USD (by October 20th, 2022 @ 8pm EDT)
Full Price: $649 USD (by October 27th, 2022 @ 8pm EDT)
Course Curriculum
Seeking Employer Reimbursement?
Available in days
days after you enroll
Frequently Asked Questions
When does the course start and finish?
Our next start date is November 1st, 2022 and will end April 30th, 2023.
How do the live events work?
We host all of our live events on Zoom. You will be emailed a link in advance for access. If you're unavailable for the live event - not to worry! We record everything for your listening pleasure. In addition to asking questions live, you also have the option to email questions to us prior to the live Q&A's.
What age group does the course cover?
Infant Nutrition Essentials provides in depth learning and tools for dietitians seeing infants aged 0-12 months along with a bonus module on preterm nutrition basics.
What if I need more than 6 months to complete the course and ongoing support?
Each time we offer Infant Nutrition Essentials, in the last month of the course we offer our students the option to join our membership. This membership provides you with ongoing access to the course materials, enrollment in all future/updated versions of the course and more!
I'm having trouble downloading the infographic for my employer ...
It's tricky! Click preview in the employer reimbursement section above. Scroll to the VERY bottom where you will see the option to download on the left.
Not sure if this course is for you?

Drop us an email at [email protected] and we'll answer any questions you may have.
Your Instructor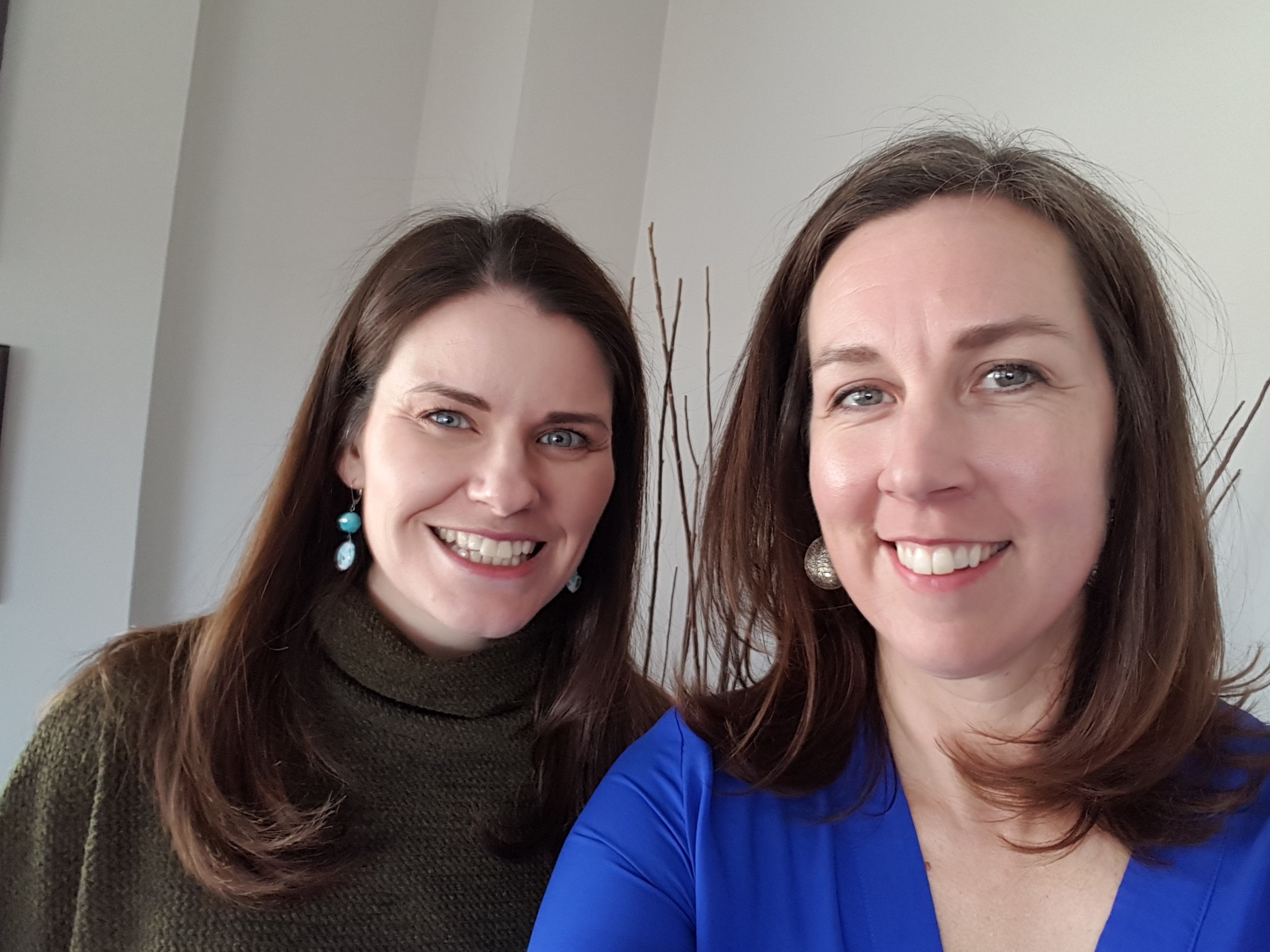 Julie Larocque and Charlene Kennedy are pediatric dietitians and co-founders of Nutrition Masterclass. After working together at the Children's Hospital of Eastern Ontario (CHEO) for many years, they teamed up to create Nutrition Masterclass as a way to share their experiences working with the vulnerable pediatric population.
Over the past 15 years at CHEO, Julie has found her passion in pediatric intensive care and inpatient complex care medicine. During her 20 years at CHEO, Charlene also worked as a community dietitian, where she found her niche seeing high risk and complex newborns in their home. Charlene is also the owner of Kennedy Nutrition, a private practice specializing in pediatric nutrition.
Join Charlene & Julie as they take you under their wing to share their evidence-based and practical knowledge. They provide you with the tools you need to increase your confidence and provide families with advice that makes a difference.
Our mission is to help dietitians learn more about pediatric nutrition. We want to empower you to see more infants in your practice and give you the tools you need to confidently guide families down a path that makes a difference.